New Beginnings Apostolic Fellowship believes leadership of a church body is a high calling, but one that is done only in humility and through walking in the Spirit of God. We believe in Apostolic anointing, covering of Authority, and that Biblical leadership is servant hood. To lead is to serve in the footsteps of Jesus.

Peter 5: 2 & 3 " Shepherd the flock of God among you, serving as overseers, not by compulsion but willingly, not for dishonest gain but eagerly; nor as being lords over those entrusted to you, but being examples to the flock;" (NKJV)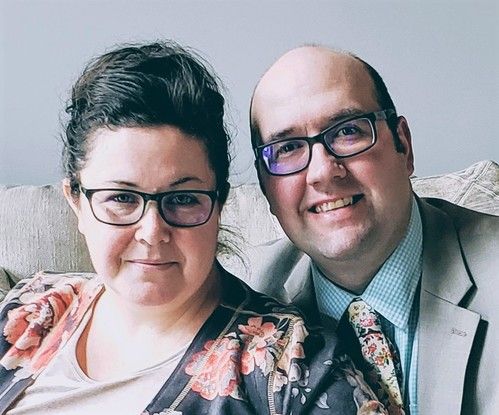 The Francis Family is originally from Long Island, New York. Justin & Sharon met in Sunday School in Bethel United Pentecostal Church where they were later married in the same church. They live in Bethlehem, NH with their three beautiful children.

Their vision for Bethlehem is to help people find their purpose in Jesus Christ, to connect them with other people, grow others in the faith and help others live a life full of purpose.
Life circumstances brought Will and Serena to the White Mountains of NH where they met at a
quaint church on a mountain top in Bethlehem, NH and were later married.
Will is a retired Police Officer from Connecticut and has been serving the Lord for over 25 years including
teaching adult Sunday School and End Times Bible studies. Serena is from Massachusetts and
has been serving the Lord for 20 years.

They strive to connect people with Jesus Christ throughout their community and support the
move of God for an Apostolic Church in the North Country.

Veronica lives in Bethlehem with her husband, Clay; their son, Charlie; and her mother, Katherine. Raised Catholic, she has studied Indian theology, spent time with witches, and explored Islam before she came to Jesus. Veronica and Charlie were baptized and received the Holy Ghost in Bethlehem.

Veronica's vision for the North Country is to try to reach as many people as possible with the message of Jesus' radical love and grace.