New Location

100 Lancaster Road
Whitefield, NH 03589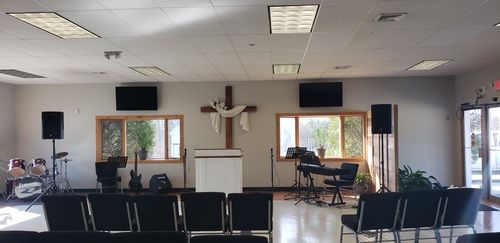 We are a group of people who desire change in our families, communities, and world. We believe everyone has a divine purpose. We have found ours and we are here to help you find yours. Everyone deserves a New Beginning.
We love, friend, equip, and send. We love regardless of your current walk or lifestyle. We invite you into our family to belong, learn foundations found in the Bible and go out and help the next person in need.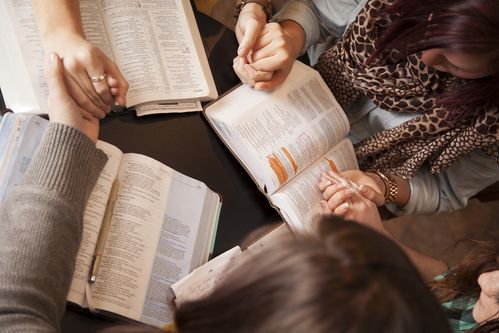 Church should be anything but ordinary & boring. We are more than a body of believers meeting in a building. We are a church body that is a 21st Century apostolic church in principle, practice, and Power.
"Therefore, if anyone is in Christ, the new creation has come; The old is gone, the new is here!"
"God saw all that he had made, and it was very good."
"Because of the Lord's great love, we are not consumed, for his compassions never fail. They are new every morning; great is your faithfulness..."
Services & Upcoming Events:
As encouraged in Hebrews 10:25, Sunday worship is an opportunity for the Body of Christ to assemble together to exhort & edify one another.
WEDNESDAY - Bible Study Night 7:30 pm
Wednesday Services are a time to learn from God's word and fellowship together per Acts 2:42. These nights are for learning, to discuss and grow in the tools provided in God's word.
Fellowship is important. Being the body of Christ is important. Throughout the year there are events to reach the community, to support each other, and to have fun and fellowship. Please
check our calendar
for event dates & times.
COVID - 19 & Church Updates
We are continuing to assemble together.
We ask that if you have any symptoms, of any kind, to please stay home. We invite you to join us when you are feeling better. If you have traveled outside of the New England area, we ask that you join us when you have finished the appropriate isolation/quarantine period.
At the front door you will be met with a sign, " Masks Requested". We Request that if you are attending NBAF, that you wear a face covering to enter into the building. Masks are requested to arrive at your seat inside for service. Seats are social distanced throughout the building. Sanitizing Station is set up at front entry, along with individually wrapped disposable face masks.
A six level HEPA filter has been installed for air quality for both the school & churches.
If you are unable to wear a face covering for an exempt reason, we still welcome you to join us, as long as you meet the NH State Guidelines regarding COVID-19 safety.
Follow us on social media.
We are live streaming services for Sunday Afternoons on Facebook live & uploading later that evening to You Tube. We invite you to join us from our pages below!
Would you like more information?
We'd love to hear from you. Fill out the form below to get in touch with the Leadership Team or come visit us.